Chambers Lunch with Judge Leinenweber
Tuesday, November 6, 2018
12:10 pm -
1:00 pm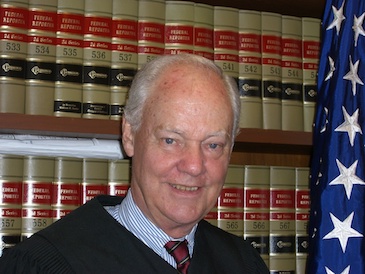 Judge Harry D. Leinenweber
United States District Judge
Northern District of Illinois
An opportunity for practitioners and students to enjoy lunch in a close setting with Judge Leinenweber.
Judge Leinenweber's Bio
Judge Leinenweber grew up in Joliet, Illinois where he attended grade school and high school. He acquired his A.B. in history (cum laude) from the University of Notre Dame in 1959. He graduated from the University of Chicago Law School with his J.D. degree in 1962.
He was admitted to the Illinois Bar in 1962 and practiced law from then until December 1985 when he was appointed by President Ronald Reagan to the United States District Court, Northern District of Illinois, Eastern Division. He continues to serve in that position. He has received consistent high marks from bar association rating committees. In 1996, he was found to have the highest affirmance rate in the 7th Circuit Court of Appeals. His courtroom is considered by bar associations to be very efficiently run.
He has been a member of the Board of Directors Good Shepherd Manor since 1981.
He was a Joliet Republican precinct committeeman (1966-86); a member of the Illinois General Assembly, House of Representatives (1973-83).
Judge Leinenweber has been a Commissioner to the National Conference of Commissioners on Uniform State Laws from 1976 to the present. He was elected a lifetime member of the NCCUSL in 1996.
Judge Leinenweber is married to Lynn Martin, former Secretary of the U.S. Department of Labor under President George Bush. Between them they have seven children and twenty grandchildren.
Attorneys with active matters before Judge Tharp should not attend this event.